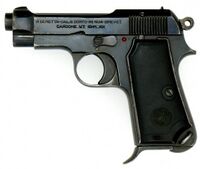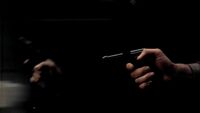 One of the hitmen who shoots at Don Vito Corleone carries a Beretta M1934. This also may be the weapon used in the hit on Paulie, however in the Godfather Saga made for TV movie, Clemenza mentions that the gun to be used in the hit on Paulie is a .22 soft point.
Ad blocker interference detected!
Wikia is a free-to-use site that makes money from advertising. We have a modified experience for viewers using ad blockers

Wikia is not accessible if you've made further modifications. Remove the custom ad blocker rule(s) and the page will load as expected.