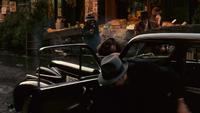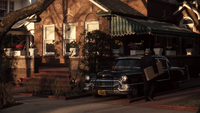 Several Cadillac Fleetwood Series 60 Specials appear in The Godfather. Vito Corleone favored a 1940 model, and later, Peter Clemenza drove a 1955 model. Another 1940 Cadillac Fleetwood Series 60 Special blocks Sonny at the tollbooth, and Tom Hagen arrives outside the hospital in a 1946 model. Several 1955 models are present during the funeral scene as well.
External links
Edit
Ad blocker interference detected!
Wikia is a free-to-use site that makes money from advertising. We have a modified experience for viewers using ad blockers

Wikia is not accessible if you've made further modifications. Remove the custom ad blocker rule(s) and the page will load as expected.