Following the failed attempt on Vito Corleone's life and the return of Tom Hagen, the Tattaglias made a renewed attempt to gain control by finishing the Don off.
One night, Aldo Trapani was providing guard duty only to discover that Tessio's men had been removed. He and Frankie Malone made their way to the Dons room in time for Trapani to fend off several Tattaglia assassins.
Michael arrives
Edit
Immediately after, Michael Corleone arrived to visit his father, and helped Trapani move his bed to a more secure room. The enforcer then eliminated all the assasins while Michael and Enzo Aguello stood guard outside in order to scare off reinforcements.
The police arrive
Edit
With the assassins taken care of, Trapani ran outside only to be grabbed by
Sergeant
Joe Galtosino
, while
Captain
Mark McCluskey
broke Michael's jaw. Fortunately,
Tom Hagen
arrived with armed detectives and sent McCluskey packing.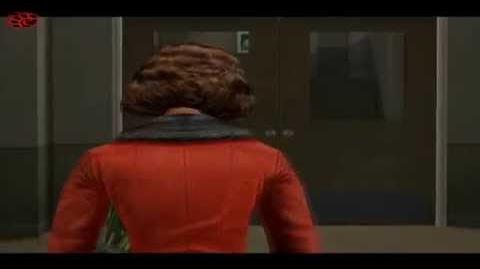 Ad blocker interference detected!
Wikia is a free-to-use site that makes money from advertising. We have a modified experience for viewers using ad blockers

Wikia is not accessible if you've made further modifications. Remove the custom ad blocker rule(s) and the page will load as expected.