"Godfather is a term used by his friends, one of affection, one of respect."
The title of this article is a nickname.
Stracci Underboss
Biographical Information
Gender
Male
Died
1955
Affiliation
Stracci
Title(s)
Underboss
"Follow Don Stracci into the elevator... slowly."
―Stracci underboss
The Stracci underboss was one of Victor Stracci's most loyal men and became underboss when Salvatore Stracci was killed by Aldo Trapani. He held the position of underboss until he and his boss Victor Stracci were ambushed and killed at St. Alban's Hotel, again by Aldo Trapani.
Behind the scenes
Edit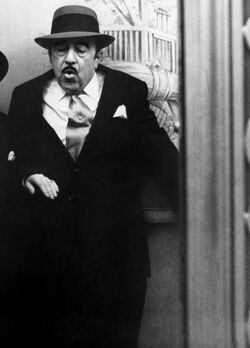 This character only appears in The Godfather: The Game and the film, as Anthony Stracci, the Don in the books, is not killed in 1955.
It is possible that he is meant to correspond to a character with a similar appearance in the film. In both representations, he is killed alongside his Don in an elevator by the Corleone crime family.
Ad blocker interference detected!
Wikia is a free-to-use site that makes money from advertising. We have a modified experience for viewers using ad blockers

Wikia is not accessible if you've made further modifications. Remove the custom ad blocker rule(s) and the page will load as expected.