The Godfather: Five Families
Video game information
Developer
Kabam
Released
2011
Genre
Real-time strategy
Platforms
Microsoft Windows
Timeline
1935
The Godfather: Five Families is a real-time strategy multiplayer game made by Kabam that is set in the Godfather universe. The new game has been licensed by Viacom's Paramount Pictures and takes place in New York City in 1935, ten years before the beginning of the first movie. Every player will be born into one of the Five Families featured in the films and must fight or plan their way to the top to become a don of a family.[1][2]
From the fact that in the beginning you have seven thugs, you seem to be the head of a gang. Your consigliere in the bottom right corner on the game screen gives you recommended jobs,or you can check your file for other jobs. You can attack other players, build up money, cement, steel, and food resources to build, train soldiers, or research. It can be played on a number of websites, such as Facebook and Kabam's official website. The highest ranking member of a family (the one with the most respect points) is the Don, the next ten are the underbosses, and the next twenty are capos. There are many other ranks to climb beforehand.
Administrazionne
Edit
Pezzonovante
Lieutenant
Sgarrista
Big Earner
Mafioso
Racketeer
Marauder
Buttonman
Earner
Made Man
Neighborhoods
Edit
In the game, it is possible to create crews within families. The purpose of these crews are to assist other players by reinforcing them, or shipping supplies. There is also a crew Leaderboard that shows the rankings of the crews from each family. There are three ranks in the crews:
Trailer of The Godfather: Five Families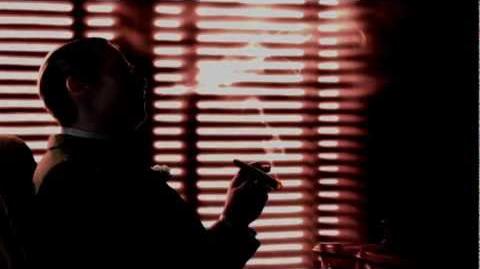 Notes and references
Edit
Ad blocker interference detected!
Wikia is a free-to-use site that makes money from advertising. We have a modified experience for viewers using ad blockers

Wikia is not accessible if you've made further modifications. Remove the custom ad blocker rule(s) and the page will load as expected.