Ad blocker interference detected!
Wikia is a free-to-use site that makes money from advertising. We have a modified experience for viewers using ad blockers

Wikia is not accessible if you've made further modifications. Remove the custom ad blocker rule(s) and the page will load as expected.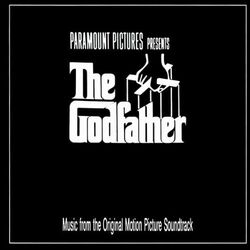 The Godfather is the soundtrack from the movie of the same name, released in 1972 by Paramount Records, and in 1991 on compact disc by MCA Records. Unless noted, the songs were performed and composed by Nino Rota.
Track listing
Edit
"Main Title" – 3:04
"I Have But One Heart" (Johnny Farrow and Marty Symes) – 2:57 - performed by Al Martino
"The Pickup" – 2:56
"Connie's Wedding" (Carmine Coppola) – 1:33
"The Halls Of Fear" – 2:12
"Sicilian Pastorale" – 3:01
"Love Theme From The Godfather" (Speak Softly Love) – 2:41
"The Godfather Waltz" – 3:38
"Apollonia" – 1:21
"The New Godfather" – 1:58
"The Baptism" – 1:49
"The Godfather Finale" – 3:50