Zips
Talk

0
1,884pages on
this wiki
"Recently arrived Sicilians, in other words, considered ruthless even by other wiseguys"
Zips (also Siggies or Geeps) is a slang term often used as a derogatory slur by Italian-American and Sicilian American mobsters in reference to newer immigrant Sicilian and Italian mafiosi. The name is said to have originated from mobsters' inability to understand the faster-speaking Sicilian dialects, which appeared to "zip" by. Other theories include pejorative uses such as Sicilians' preference for silent, homemade zip guns. Ironically, the older Sicilian mafiosi of pre-Prohibition known as "Mustache Petes" were also referred to as "zips".
The Corleone family and the Bocchicchio clan brought zips to the United States in the 1950s and 1960s. Most of them had been provided by Sicilian Don, Cesare Indelicato.
Nick Geraci had a crew of zips in Knickerbocker Avenue, New York, who played a vital role in his narcotics operation. He also settled some of them up with jobs in pizza parlors to carry out the distribtion of narcotics. The crew was first run by Carmine Marino and later by Renzo Sacripante, but after Geraci's and Sacripante's death they were placed in Richard Nobilio's regime.
Notable Zips
Edit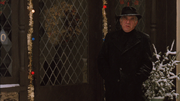 External links
Edit